In 2019, French medical experts released comprehensive new science-based guidelines for all aspects of Lyme borreliosis and other tick-borne diseases.
The guidelines are endorsed by 24 medical societies and divided into three parts:
Part 1: Prevention, epidemiology, diagnosis
Part 2: Biological diagnosis, treatment, persistent symptoms after documented or suspected Lyme borreliosis
The guidelines are consistent with the global scientific consensus about Lyme disease diagnosis and treatment.
Experts overwhelmingly agree
The following 24 medical societies endorsed the guidelines:
Société française de dermatologie (SFD)
Société française de rhumatologie (SFR)
Fédération française de neurologie (FFN)
Société française de neurologie (SFN)
Collège national des généralistes enseignants (CNGE)
Collège de la médecine générale (CMG)
Société nationale française de médecine interne (SNFMI)
Société française de microbiologie (SFM)
Collège National des professionnels en psychiatrie – collège national pour la qualité des soins en psychiatrie (CNPP-CNQSP)
Association française de psychiatrie biologique et de neuropsychopharmacologie (AFPBN)
Société de psychologie médicale et de psychiatrie de liaison de langue française (SPMPLLF)
Société française de médecine du travail (SFMT)
Société française de cardiologie (SFC)
Société française de pédiatrie (SFP)
Groupe de pathologies infectieuses pédiatriques (GPIP)
Société française de rhumatologie et médecine interne pédiatrique (SOFREMIP)
Société française d'ophtalmologie (SFO)
Société française de mycologie médicale (SFMM)
Société française de parasitologie (SFP)
Collège des universitaires de maladies infectieuses et tropicales (CMIT)
Collège national professionnel fédération française d'infectiologie (CNP-FFI)
Collège National des Gynécologues et Obstétriciens Français (CNGOF)
Société française d'étude et de traitement de la douleur (SFETD)
Société de pathologie infectieuse de langue française (SPILF)
Notable Lyme disease statements
Sexual transmission: "Never been proven."
Mother-to-fetus transmission: "No causal link has been evidenced with pregnancy outcome."
After a tick-bite in France:
The risk of developing Lyme borreliosis after a tick bite is < 5%, even in high-endemicity areas and following prolonged attachment of the tick. Consequently, after a tick bite sustained in France:
• serodiagnosis or a self-performed test is not recommended (grade A);
• performing tests on the extracted tick to look for infectious agents is not recommended (grade A);
• initiating an antibiotic therapy is not recommended, irrespective of the patient's age, the number of ticks attached to the skin, the attachment duration, and the development stage of the extracted tick(s) (grade B).
Other tick-borne diseases: "rare or even very rare in France." [Therefore, Lyme coinfections are unlikely]
Diagnostic testing
All national, European, or American evidence-based guidelines recommend the two-tier serology for the serodiagnosis of Lyme borreliosis. The two-tier serology is first based on an immunoenzymatic technique (ELISA) and then, if positive or equivocal, on a confirmatory immunoblot test (western blot, WB), with better specificity (grade A).

Lyme serology is not recommended at the erythema migrans stage, because clinical signs are pathognomonic and serology results are usually negative at this stage (grade A).

Serology results only positive for IgM − without any significant levels of IgG − more than six weeks after symptom onset, should be considered negative because of the high risk of non-specific cross-reactions (grade B).

The diagnosis of Lyme borreliosis should be questioned in patients presenting with persistent symptoms (> 3 months) and a negative Lyme serology for IgG. Other diagnoses, infectious or non-infectious, should be investigated (grade A).

Serological monitoring is not required after completion of Lyme borreliosis treatment. Treatment success should be assessed based on clinical signs and symptoms (grade A).

High levels of antibodies can be observed in treated patients several years after recovery. The treatment should in that case not be resumed (grade A).

No serological test can distinguish an active infection from a serological scar (grade A).

Further investigations and antibiotic therapy are not recommended in case of incidental detection of positive Lyme serology, without any sign suggestive of Lyme borreliosis, as clinical signs are fundamental (grade A).
Treatment of Lyme neuroborreliosis:
Duration: 14-21 days
Literature data suggests that doxycycline and ceftriaxone show equivalent efficacy for the treatment of Lyme neuroborreliosis, including in cases of central nervous system involvement. Adverse effects of ceftriaxone, mainly due to the parenteral route of administration or its broad spectrum, lead to favor doxycycline for the treatment of Lyme neuroborreliosis. (grade AE)
Prolonged treatment or re-treatment:
Patients presenting with persistent symptoms after adequately treated Lyme borreliosis should not receive repeated or prolonged courses of antibiotics (grade A, based on 5 studies containing 6 placebo-controlled randomized trials).
Jarisch-Herxheimer reaction: "Not been reported in European studies of Lyme neuroborreliosis since 1990."
Evidence grades are as listed here.
Caring for patients with persistent symptoms
The new French recommendations include a substantial section dedicated to addressing patients presenting with persistent symptoms after documented or suspected Lyme borreliosis. This section is worth reading in its entirety.
The guidelines note that of those consulting for suspicion of Lyme borreliosis at referral centers:
Up to 80% of patients actually received another diagnosis, with a potential loss of chance for appropriate care because of diagnostic delay, and
Up to 85% of patients received a pointless antibiotic therapy (sometimes for years).
The guidelines emphasize to medical providers the importance of a thorough and comprehensive consultation with the patient. The guidelines apply regardless of whether the patient had convincing evidence of a history of Lyme disease.
Warning against unnecessary Lyme testing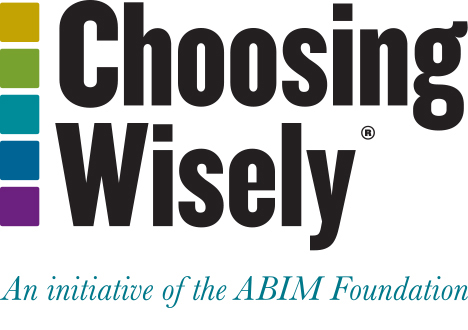 Additionally, the French Society of Internal Medicine has joined the American College of Rheumatology, CDC, and other European experts in warning against unnecessary Lyme disease testing. This is part of the Choosing Wisely initiative to target unnecessary and potentially harmful examinations and treatments.
The French Society of Internal Medicine's 2019 list of top 5 recommendations includes:
Do not screen for Lyme disease without an exposure history or related clinical examination findings
This is what the French Society of Internal Medicine has to say:
---
The inappropriate use of testing for Lyme disease is frequent and can lead to wasteful health care spending and significant patient harm. Lyme testing has been consistently found to be ordered inappropriately in more than 50% of cases in endemic areas and even more in nonendemic areas.31, 32
In a recent study in the Netherlands, only 9% of the serological testing for Lyme were supported by guidelines.33 Unfortunately, many patients who are inappropriately tested receive antibiotics irrespective of serologic results, resulting in the inappropriate use of antibiotics that may cause severe adverse events in patients.32, 34, 35
Testing for Lyme should only be considered in patients with an appropriate exposure history and objective findings on clinical examination.36 Clinical situations associated with inappropriate use of testing include patients reporting asymptomatic tick bites or patients mentioning nonspecific symptoms such as chronic fatigue or chronic diffuse arthralgias and myalgias, even in endemic areas.32, 37 As it is the case in the USA, Lyme disease has recently become one of the most widely debated medical subjects in France.
---
Citations
Additional references