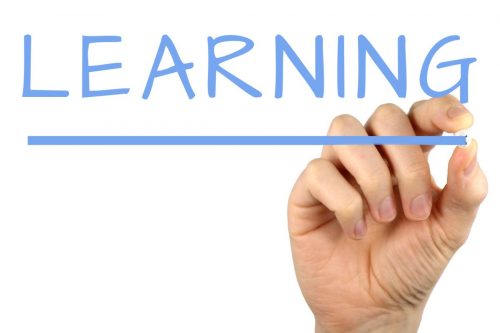 The following courses provide useful, evidence-based information on Lyme disease. Please contact us if you have any additional trainings you recommend.
Courses for continuing education credit
IDSA and CDC: Lyme course for physicians
American College of Physicians: Lyme disease course
CDC and Discover Immunology: Lyme Disease: An Update for the Frontline Healthcare Provider
CDC: A Leopard without Spots: Clinical Diagnosis and Treatment of Rocky Mountain Spotted Fever
CDC: Continuing education on Rocky Mountain Spotted Fever and other tickborne infections
PediaCast CME at Nationwide Children's: Lyme Disease
The American Journal of Nursing: CE: Lyme Disease: Diagnosis, Treatment, and Prevention.
The National Association of School Nurses: Tick-borne Illness: Prevention, Assessment and Care
Cleveland Clinic: Tickborne diseases other than Lyme in the United States
West Virginia University: A Close Look at Lyme Disease in West Virginia
Medscape: Relative Risk for Ehrlichiosis and Lyme Disease in an Area Where Vectors for Both Are Sympatric, New Jersey, USA
Other lectures, courses, and materials
LymeScience: Papers on chronic Lyme disease
LymeScience: Good journalism on chronic Lyme pseudoscience
LymeScience: Doctor and scientist commentaries on "Chronic Lyme"
Minnesota Medicine article: Dispelling the Chronic Lyme Disease Myth
Web addendum to A Critical Appraisal of "Chronic Lyme Disease": Advice to Clinicians
Dr. Harriet Hall: Free course on Science-based Medicine (Videos, course guide)
Total EM Podcast: Tickborne Illnesses with Michelle Perkins
More useful sites:
CDC: Lyme disease information for health care providers
American Lyme Disease Foundation (ALDF)
U of Rhode Island TickEncounter Resource Center
Lyme MCW (Medical College of Wisconsin)
Sources not recommended
LymeScience recommends avoiding courses affiliated with practitioners of pseudoscience, including those who advertise themselves as "Lyme literate", "integrative", "functional", "alternative", "complementary", and "holistic".
LymeScience does not recommend materials associated with the following organizations:
ILADS (International Lyme and Associated Diseases Society)
ILADEF (International Lyme and Associated Diseases Educational Foundation)
Partnership for Tick-borne Diseases Education (LymeCME.info)
Lyme Disease Association
Columbia University Lyme and Tick-Borne Diseases Research Center
LymeDisease.org
Global Lyme Alliance
Bay Area Lyme Foundation
Stand4Lyme
Institute for Functional Medicine
American Academy of Environmental Medicine
American Board of Integrative Holistic Medicine
American Academy of Anti-Aging Medicine (A4M)
PA Lyme Resource Network
NatCapLyme- The National Capital Lyme Disease Association
Any other so-called Lyme patient group (other than this web site, the ALDF, Lyme for the Scientifically Literate, and Rocky Mountain Spotted Fever Science-Based Support)
Photo credit: "Learning" by Nick Youngson CC BY-SA 3.0 Alpha Stock Images